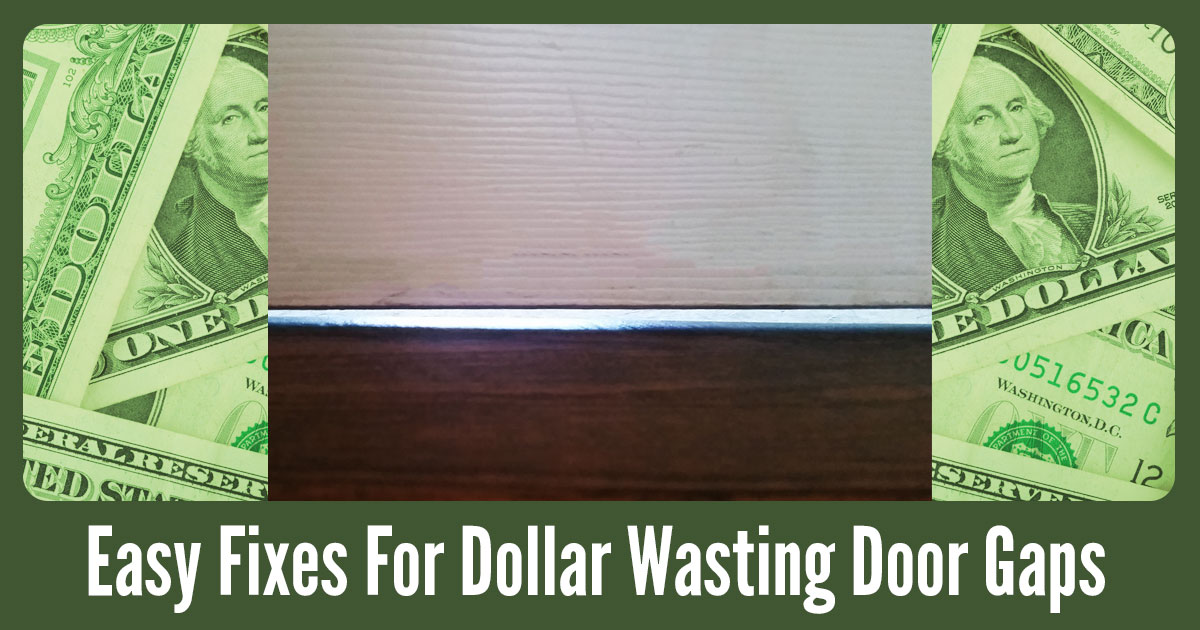 Ever see daylight peeking in from under an exterior door? Ever feel a draft on your bare feet near your front door? If the great outdoors is creeping into your home, something else might be sneaking out: your cash.
An energy-wasting outside door gap can be costly. Experts estimate that a one-eighth gap could be costing you 15% of your cooling and heating budget. Put simply, outside air coming in means cool air in the summer and warm air in the winter are going out. And your utility bill is going up. Let's talk about two quicky and easy ways you can seal in the A/C and your savings. Close the door gap with either of these two DIY fixes and enjoy energy-efficient and cost-efficient living.
1. Adjust Your Door Threshold Manually
Most thresholds can be adjusted with only a screwdriver. Simply twist to tighten doorjam screws a few times and close the gap. Make sure you can open and close the door without any drag.
2. Add a Door Sweep
An inexpensive entry door sweep can seal the gap and save you money. They're easy to install on the inside of your door. You'll need a drill, drill bit, and screwdriver. Don't forget your safety goggles.
Shutting the Door on a Drafty Situation
Once you've sealed the gap, you and your finances will enjoy a more energy-efficient home. we've discussed today, and say goodbye to escapee energy resources. And say "hello, again" to your beloved tightly budgeted dollars.