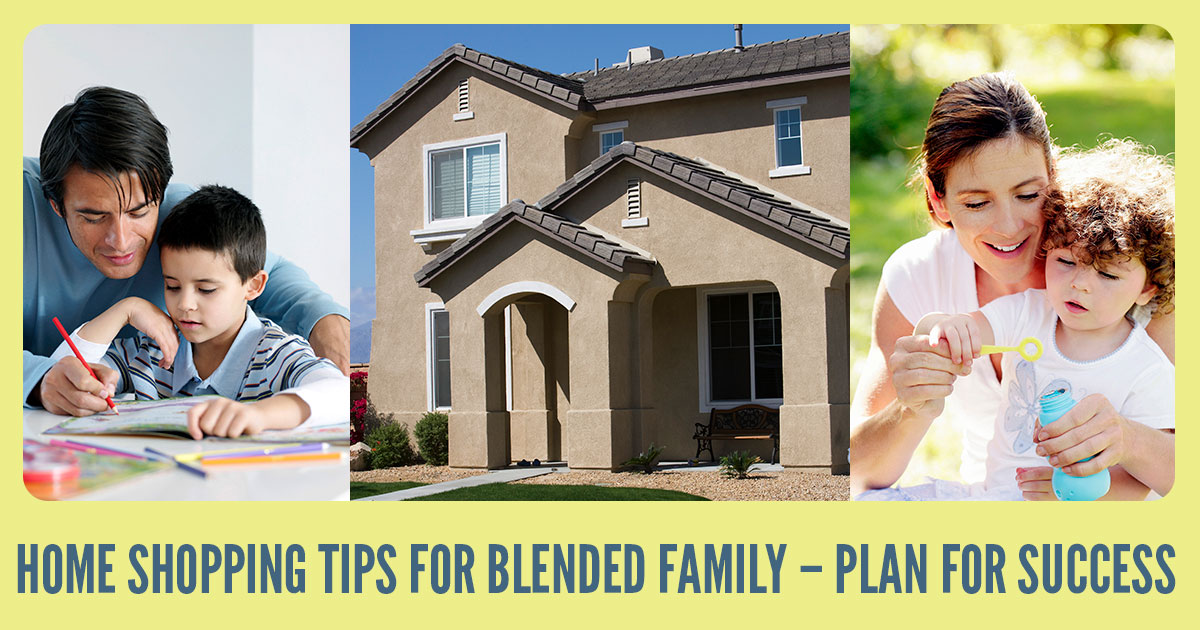 Blending two families can bring many challenges. Ultimately, the success of combining two households takes a bit of pre-planning—especially when house hunting.
Purchasing a new house can be a positive way to start off a new blended family. Experts often recommend starting new when it comes to your living situation. A new home can mean no one feels like an outsider because everyone gets a fresh start.
When home shopping, input from each of your blended family members is helpful; but ultimately, you and your spouse make the final decisions on the house you purchase. The carefully selected house will become the home for your new blended family. This purchase is not one to be taken lightly so consider these tips.
1. Budget for the Number of Incomes, Dependents, and Households
Determining the ideal budget is the first step.
Set your sights on a financial range that is affordable, typically 25-33% of your combined income. When merging finances, don't forget about financial responsibilities to previous partners and all of the dependents in your life. If you plan on selling two homes, take all steps possible to ensure that at least one of your properties is sold before you purchase your new blended home.
2. Choose a Location Near Your Family Hot Spots
Is a certain school district a must-have on the list? Work and commute times are always a consideration. Will joint custody with an ex-spouse be part of your decision?
My rule of thumb: Stay close but not too close. Proximity to schools, extra-curriculars, and family members can make the transit and timeframe of dropping off and picking up children easier.
3. Involve the Children in the Discussion
Start a list and say to each child, "Make a wish! What would be the one more important thing to have in our new home?" You may be pleasantly suprised that several children's answers are the same or similar. And they can be quite helpful in ruling out options!
If at all possible, allow the children to come on some house-hunting trips—especially in the beginning, when you are only driving around dreaming, and at the very end, when you have narrowed down the choices. By the end of the process, you will have likely found a house you believe will work, and it's nice to have their buy-in. This makes them feel included in the direction of their future, but this should not be consuded with a veto power situation.
4. Prioritize Bathrooms Over Bedrooms
History has taught me that having adequate bathrooms is usually more important than the number of bedrooms. At the very minimum, you want a bathroom for each gender, ideally one master for the parents and separate bath(s) for the children.
Moving into a blended home is an adjustment for both children and parents, and it seems that sharing a bathroom is always at the top of the list of stress inducers. Ease the transition by planning ahead.
5. Strategically Plan the Bedroom Situation
It's not as important for each child to have his or her own bedroom. Children that visit, (versus full time) can share a bedroom, though gender and age should be considered. Take special care to consider the needs of the visiting children to ensure they have enough privacy and have enough of their own personal items to make the space feel homey.
When it comes to the master bedroom, privacy is key! Look for a home with a downstairs master apart from the remaining bedrooms located upstairs. Or, find one with a master suite on the other side of the floor plan.
Final Considerations as You Merge Your Living Spaces
As you're nesting and finalizing decor, give children the opportunity to make as many decisions as possible. Entrusting them to weigh in on paint color, curtains, and bedding will ensure they feel this new home is for everyone.
Finally, have as many areas for the children to study, the family to watch TV, and everyone to relax independently or together, as possible. Giving everyone choices keeps the atmosphere positive, and such simple pleasures are key to a happy blended home.